Mitchell Baker says firms should hire philosophy and psychology graduates to tackle misinformation.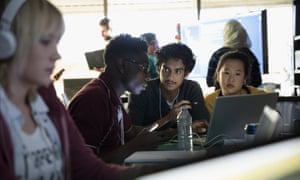 Technology companies need to diversify their hiring practices to include more people from backgrounds in philosophy and psychology if they want to tackle the problem of misinformation online, the head of one of the biggest internet charities has warned.
Mitchell Baker, head of the Mozilla Foundation, has warned that hiring employees who mainly come from Stem – science, technology, engineering and maths – will produce a new generation of technologists with the same blindspots as those who are currently in charge, a move that will "come back to bite us".
"Stem is a necessity, and educating more people in Stem topics clearly critical," Baker told the Guardian. "Every student of today needs some higher level of literacy across the Stem bases.
"But one thing that's happened in 2018 is that we've looked at the platforms, and the thinking behind the platforms, and the lack of focus on impact or result. It crystallised for me that if we have Stem education without the humanities, or without ethics, or without understanding human behaviour, then we are intentionally building the next generation of technologists who have not even the framework or the education or vocabulary to think about the relationship of Stem to society or humans or life."
Baker is chairwoman of the Firefox developer and its parent non-profit organisation, whose mission statement is to keep the internet open and accessible to all.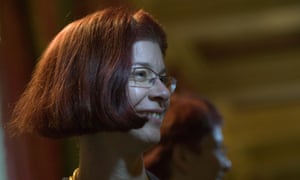 As part of the push for positive change online, Mozilla, along with three other charitable foundations, is launching a competition aimed at encouraging universities to incorporate ethical education into undergraduate computer science degrees. The Responsible Computer Science Challenge will grant more than $3m over the next two years to successful proposals, Mozilla says.
"We need to be adding not social sciences of the past, but something related to humanity and how to think about the effects of technology on humanity – which is partly sociology, partly anthropology, partly psychology, partly philosophy, partly ethics … it's some new formulation of all of those things, as part of a Stem education," Baker told the Guardian.
"Otherwise we'll have ourselves to blame, for generations of technologists who don't even have the toolsets to add these things in."
Kathy Pham, the computer scientist at Mozilla who is leading the challenge, said "Students of computer science go on to be the next leaders and creators in the world, and must understand how code intersects with human behaviour, privacy, safety, vulnerability, equality, and many other factors.
"Just like how algorithms, data structures, and networking are core computer science classes, we are excited to help empower faculty to also teach ethics and responsibility as an integrated core tenet of the curriculum."
The news of Mozilla's grant in the week that Amazon revealed it had ditched an AI recruiting tool it had been developing, due to the tool's learned bias against female employees.
The company had tried to train an AI to identify promising candidates based on their CVs. But the AI had instead learned from historic data that Amazon apparently preferred male candidates, and began to downgrade applicants whose resume included the word "women's", or who graduated from all-women colleges.
---
Article Source: https://www.theguardian.com/technology/2018/oct/12/tech-humanities-misinformation-philosophy-psychology-graduates-mozilla-head-mitchell-baker